Okay, we all have those stores that we could wander in for hours. Or, at least I hope you do, so that you understand when I go off on a little tangent here. I love
CB2
! For those of who don't know,
CB2
is the younger, hipper version of
Crate and Barrel
. I have a good amount of their tableware and some of their decorative accessories, but every year I wait, with bated breath, for their holiday catalog. And here is what I found!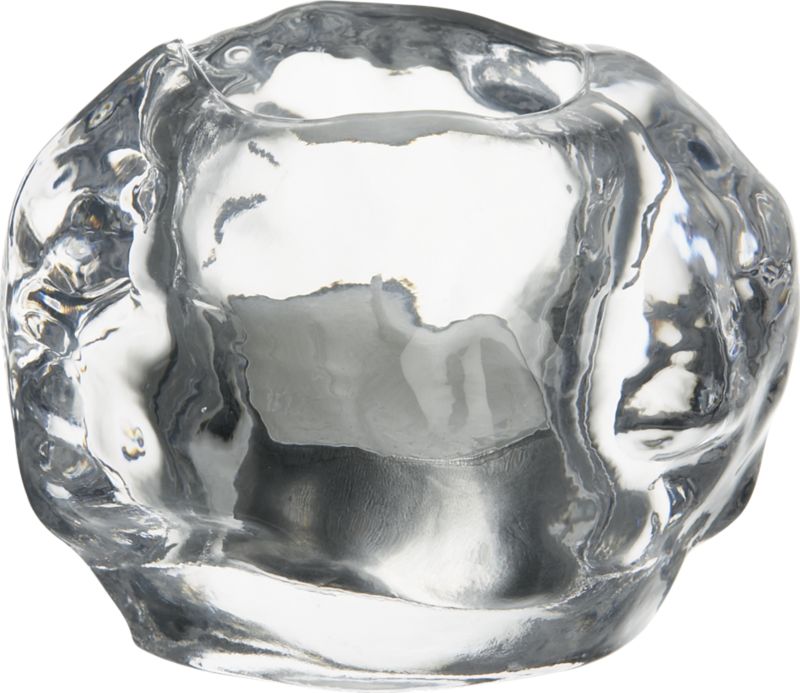 Are you not amazed at the amazing-ness of this amazing
tealight holder
? I look at these every year, marveling at the illusion of melting water. And I melt. My heart melts. This year, I think I'm gonna do it. I think I'm gonna buy some! At only $5.95, what was I ever waiting for?

These little
elves
are bearing gifts. Gifts of friendship, gifts of love, gifts of that fabulous flickering light that makes all of us look amazing. They are made of cast iron and have a lovely black matte finish. Last year, I tried to pick these up but ended up arriving three hours after they sold out for the season. This year, I'm getting them early!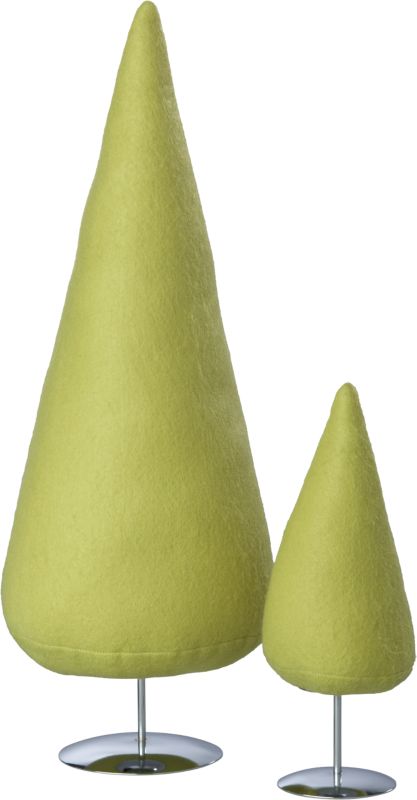 So, we all agree that anything felted is super cute, right? Good, yes we do. The simplicity in these
felted trees
is what draws me in. That and the fact that I generally despise holiday decorations because of their gaucheness, their cheesiness, their overt cherry reds and pine greens. But these trees, in muted greens and soft whites are exactly the kind of decoration I like.
Hope you enjoyed our foray into awesome holiday decorating at one of my favorite stores! Check back soon for the next in the series. Hint: it starts with Anthro and ends with pologie.